Learn what to expect in your UK Medical Interview in 2020 plus discover sample interview questions
Having worked in recruitment in the medical sector with the NHS, I am often asked for guidance on how to succeed in Medical Interviews. Of course, most candidates want to know what interview questions to expect and what are the best strategies for answering.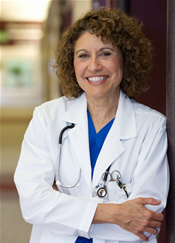 It is no surprise that Medical Interviews here in the UK are notoriously difficult. For example, competition for Specialty Training (ST3) places is going to be even tougher this year with HEE predicting an exceptionally high ratio of applicants to places. It goes without saying that you should prepare thoroughly and effectively and this applies equally, irrespective of your experience.
This article reflects the up to date medical recruitment process and the information here is designed to help candidates interviewing for Medical posts at all levels, including positions at Specialty Training and GP levels and is also relevant for:
Internal Medicine Training Stage 1 (IMT)
Specialty Training ST3/ ST4
GP Salaried Interviews
Consultant and Senior Medical Appointments
ST3 / ST4 and IMT Medical Interview Structure
For ST and IMT interviews you will most likely be expected to take part in a series of mini-interviews, each about 10 minutes long where you will move from one 'station' to another. You will most likely visit 3 stations with a total interviewing time of circa 40 minutes. Please note, of course these can vary depending on your Specialty and the Deanery.
Some ST3 posts will ask you to give a presentation as part of the interview and you may be given the topic on the day or just before the interview starts. This can be very challenging however they key is to remember that it is a communication exercise and the way you structure and deliver it is as important as the content.
Be aware also that you may encounter a fuller structured competency interview as one of the stations or indeed as the whole interview and this will be in front of a panel of interviewers. In other words you should prepare for all scenarios.
ST/IMT Interview Questions and Topics Explored
The interview process is designed to explore all of your skills, clinical and the softer personal skills such as communication, empathy as well as ethics and commitment.
Each station will be designed to explore using interview questions and exercises in line with the Essential Criteria as detailed on the relevant Person Specification. For example, these might include:
Eligibility
Clinical Skills
Research and Audit
Personal Skills
Probity
Commitment to Specialty
ST/IMT Typical Interview Stations
For 2019 you will take part in three interview stations as follows:
You will attend 3 different stations as follows:
Station 1: Evidence and Suitability for the Speciality
Station 2: Clinical Scenario and Communication
Station 3: Ethical Scenario and professionalism & governance
There will always be a structured interview, and while it can vary expect 3-6 questions. As this is a structured interview each candidate will be asked exactly the same questions with no deviation from the script. However the interviewer will of course be able to ask probing questions and some of the questions will be Competency Based.
Depending on the level of the post, the questions of course will vary but so also will the interview setup.
In recent years stations also covered the following range of activities:
1. Clinical Skills
2. Practical Skills
3. Role Plays and Scenarios
4. Group Discussion
5. Academic, Audit and Clinical Governance
An example used recently by some Deaneries involved taking candidates through a specific communication exercise which involved describing items on a table.
For role plays, you will be asked to participate in a patient simulation (role play) with an actor taking the part of the patient, colleague or family member. In addition, you will be asked to complete a Written Exercise.
Having said that, for this year you may find that role plays and practical exercises are used less and the focus will be on the scenarios, experience, skills and portfolio based motivation questions.
For Salaried GP and Senior Medical Appointments, a presentation is common. You will be given time to prepare for this but do check in advance on the availability of equipment such as projectors etc.
Advice for Success in Medical Interviews
Surveys suggest that between 80%-90% of candidates fail to prepare adequately for an upcoming Medical Interview. They take the view that their CV, training and experience to date are so good they will sail through the interview. For me, this approach seldom works especially now when more sophisticated interviewing techniques are in use.
Some candidates also believe that it is impossible to anticipate the questions asked and therefore no point in preparing answers. As you will see this is in fact not the case and it is possible to predict the questions with up to 80% accuracy.
Keep in mind that newer techniques such as Strengths Based and Blended interviewing techniques are being used. These are deigned to explore your suitability for a role at a particular level.
How to Approach Your Medical Interview
Medical Interviews and especially ST interviews will continue to follow current standards. These will reflect recruitment practices which are fairer and which remove any element of bias from the selection process. Techniques such as Competency Based Interviewing and Structured Interviewing which have been used in large commercial enterprises for a number of years are now the norm in Medical Interviews.
You will be tested on your skills and to succeed you must approach your interview with a professional attitude even if you are being interviewed within your own Department and where you know the interviewing panel. You will be required to present a proficient demeanour at all times and remember all aspects of your appearance, communication, language and attitude will be under scrutiny.
How to Prepare for Your Medical Interview
I know from experience that preparation is key to success and key steps you should take include:
Review the Person Specification in depth and detail all of the key competencies, personality skills and clinical skills required
Carry out research into the recruiting hospital, trust or clinic. What is its reputation? How did it perform against its targets? What are the issues it is facing?
Review your CV and application form and be aware of your skills, your achievements, your strengths and your weaknesses
Create a list of the most likely questions and prepare answers giving examples where appropriate
Be prepared for a Structured Panel Interview as this is now commonly used in the Healthcare Sector
Practice your answers in advance by taking part in a mock interview with a friend or colleague
If going to a GP Stage 3 selection centre, practice with Role Plays and Group Discussions as these are standard
Sample Interview Questions for Medical Interviews
You will find lots of advice online and generally we find that the answers that work best are those which are structured correctly and which show your skills. In other words avoid giving theoretical answers unless specifically asked. It is much better to give examples from your daily rotas which show that yes you have the skills and competencies required.
Test yourself with these Medical Interview questions. Take a moment to reflect and see how you would answer: 
Interview Question 1: 'Describe for us a time when you used your leadership skills to resolve a difficult patient situation.'
Interview Question 2: 'Describe a recent patient interaction which shows your ability to create trust and what steps would you take to develop an effective relationship with your patient.'
Interview Question 3: 'Tell me about a time when your communication skills played a key role in achieving a successful outcome. What was involved and what part did you play?'
Interview Question 4: 'Describe a time when you felt frustrated during an interaction with a patient. How did you deal with this emotion both during the interaction and afterwards?'
Interview Question 5: 'How would you go about ensuring that you improve the quality of the care you give to your patients?'
Interview Question 6: 'Can you please detail a time when a new and different approach to your patient proved beneficial. What did you do and what was the outcome?'
Interview Question 7: 'Describe a time when you felt you gave optimum care to your patient, what did you do that made the experience so good for your patient'
Interview Question 8: 'Now tell us about a time when you did not provide the level of care you wanted, perhaps a time when you made a mistake or would have handled a situation differently.'
* Questions taken from the InterviewGold Interview System. With the system you will get accurate questions and sample answers for your level including those covering hot topics for this year.
How to Succeed in Your Medical Interview
Don't miss out on the job offer by not preparing properly for your Medical interview.
Preparation really is the secret to success and I am pleased to recommend InterviewGold for Medical Interviews. It has been recommended by top recruiters such as reed.co.uk and the Telegraph Jobs and has been featured in Personnel Today, the Guardian and on the BBC.
With InterviewGold you will know what to expect and you will learn how to answer tough Competency Based and traditional Medical Interview Questions confidently and successfully. It gives you a series of the most common Clinical and Ethical Scenarios with full answers and formulas you can use to answer these types of questions.
About InterviewGold
Online Medical Interview Skills Course
Courses for IMT, ST, GP and Senior Posts – log in select your course
Medical Interview Questions and Answers
Clincial and Ethical Scenarios
Video mock interviews with webcam recording
Excel in front of an NHS panel
Communicate fluidly and easily
Proven success in any Medical Interview