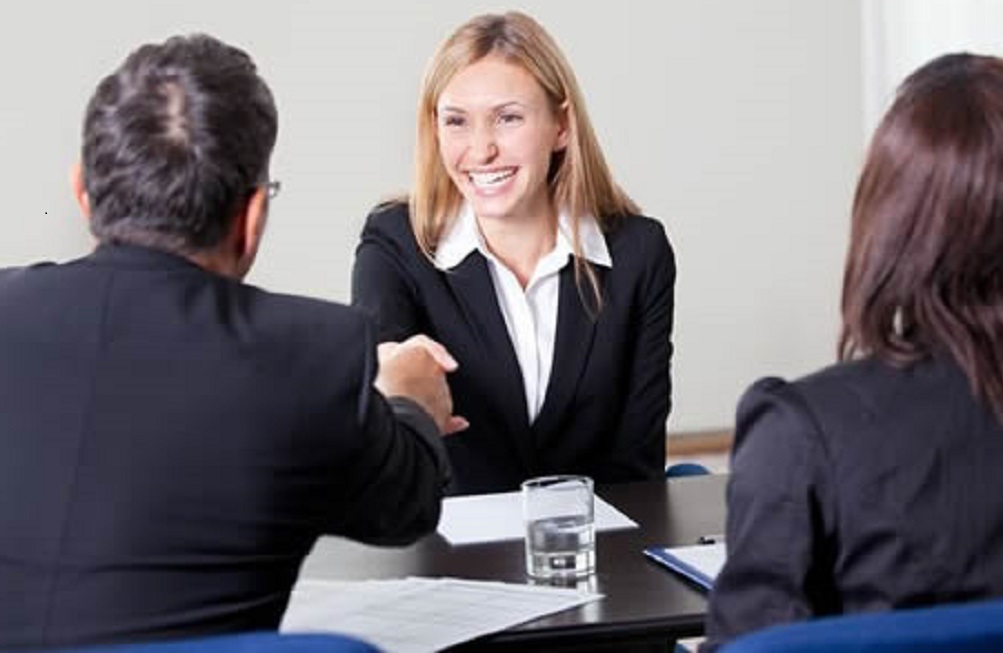 Traditional interview formats are being ousted in favour of modern techniques by many organisations, especially those looking to recruit graduates.
Strengths based job interviews have become particularly popular, and people on the cusp of entering the world of work should familiarise themselves with this cutting-edge concept. But what is involved, what are the advantages, which organisations are using these tactics and how can candidates prepare and succeed?
Why Employers Are Using Strengths Based Interviews?
Employers adopt strengths based job interviews to help distinguish between the practical capabilities of individual candidates and the tasks that they would find fulfilling. It is about prioritising enjoyment over pure skill, which makes it easier to put people in roles that will help them flourish emotionally as well as professionally.
Firms operating graduate schemes are especially likely to interview candidates based on their strengths and personality rather than to simply establish their competency. This makes sense because people who are coming straight from university do not typically have any relevant experience in a specific profession, but will ideally have a lot of other things to talk about as a result of their studies and hobbies.
The Benefits
From an employer's perspective, a strengths based job interview is advantageous because it helps identify candidates that will fit in well with an organisation's overall ethos and culture, not just those that meet the basic qualification requirements for a role.
Interviews which are led in this way also give candidates the opportunity to talk with passion about topics and experiences that are define them as individuals, which gives more room for honest expression and less need for rigorous, rigid preparation. This eases the strain on interviewer and interviewee alike.
From a practical perspective, employers can whittle down applicants in less time when looking at their strengths at interview, which saves time and money. And employees recruited in this way will be more satisfied, productive and loyal in the long run.
For candidates, being encouraged to talk about topics that are close to their hearts will not only make the process less stressful, but will also let them prove why they are different from other applicants. They are encouraged to be genuine about what gets them excited, rather than having to tailor responses to questions based on what they think an interviewer wants to hear.
Flexibility and company-wide contentment can be achieved with strengths based interviews. And for candidates that are not successful, getting helpful feedback and appreciating the reasons behind their rejection is more straightforward. It will not be seen as a personal failure, but a case of unambiguous unsuitability for a role.
Who is using them in the UK?
Some of the biggest employers in the UK have chosen to focus on candidates' strengths at the interview stage, with almost every industry represented.
Banking titans like Barclays, engineering and aerospace firms like BAE Systems, consumer behemoths like Unilver and tech giants like Cisco are all known to prefer strengths based job interviews for graduate recruitment.
Candidates can usually find out whether or not they will face this type of interview when they apply, which will give them time to prepare as much as possible.
Ok So How Should I Prepare For My Strengths Based Interview?
Although some claim that strengths based job interviews require less prep than other formats, it is best for candidates to avoid complacency and still take the time to steel themselves for what they will face.
Thoroughly researching the organisation and the role that is up for grabs will be essential no matter the type of interview that is on the table. Employers will want candidates to demonstrate that they are interested and engaged with the work that they hope to do, and the industry at large.
The questions themselves will be many and varied, with interviewers likely to try and squeeze as many as possible into the allotted time. This means being somewhat concise with answers is important for anyone who wants to show the breadth of their personality and interests in full.
How Should I Answer
Answering questions on strengths should involve relevant references to a candidate's past experiences, whether as part of prior employment, education, volunteer work or any other outside enterprise.
Addressing weaknesses is also vital, as it is not only expected by interviewers but also needs to be handled in a positive way that avoids clichés. An admission of a problem with timekeeping and deadlines, for example, can be counterpointed with an explanation of how a candidate handles this by exploiting their positive attributes.
Getting to the bottom of existing positive and negative personality traits will help candidates prepare for strengths based interviews, rather than leaving them floundering in this self-reflective environment.
Top 10 Strengths Based Interview Questions & Answer Guide
Employers might claim that it is difficult or even unnecessary for candidates to prepare for strengths based job interviews, but in reality this is simply untrue. Here are 10 questions you will probably face on the day and some tips on how to tackle them successfully.
What makes you happy?
This question can be framed in many ways, such as explicitly asking you to talk about your hobbies and extra-curricular interests, or more generally as an invitation to explain what gives you pleasure in life.
Whatever you decide to discuss, make sure you do so fluently and fluidly. It will clearly be more impactful if it is appropriate to the organisation or industry, even if tangentially, but showcasing passion and honesty is more important.
What are your natural talents?
Whatever skills you may have acquired over your time in education or as part of past professional posts, a strengths based interview is designed to look past them and explore more of what is unique about your personality and innate abilities. This question is the perfect example of that, not only allowing you to talk about what you are good at, but also to demonstrate that you understand where your talents lie.
What are your main flaws?
Weaknesses have always been discussed in job interviews, but in this case you will need to cover both what problems you might have and how your strengths can be used to counterbalance them, whether in the workplace or in daily life.
If you find it hard to juggle your schedule and get things done on time, say so, but weigh this against the steps you have taken to account for these failings.
Above all, avoid giving a bland, unoriginal answer. Instead think carefully about your flaws and be prepared to discuss them in the interview, spun in a positive light.
What motivates you?
Interviewers will once again be looking to see that you have passions and interests, but this time will want to see you explain what gets you excited about an activity or project. Whether it is having a clear idea of the end goals you want to achieve, or being given a blank slate and the opportunity to get creative in the way you tackle a problem, consider the kind of framework that makes you most energised.
What is your proudest achievement?
The purpose of this question should be obvious, but remember that what you talk about is arguably less important than how you talk about it in a strengths based interview. A story about volunteering in an isolated African community for six months on your gap year is just as valid as discussing a poem of yours that was published in your university's creative writing magazine, so long as you are engaging and enthusiastic in the telling.
Which of your strengths will be relevant to the role on offer?
This may seem like another back-to-basics interview question, but it has to be handled in the context of the strengths that you will already have described by this point in the process. Steering clear of the generic, paint-by-numbers approach is vital. Researching the organisation and studying the personal attributes which are necessary for the role will also help you formulate a response ahead of time.
When starting a project, what task do you tackle first?
This question might be posed in a number of ways, and interviewers could ask you to talk about the things which you tend to leave until last, rather than those that you prefer to get done immediately. In either case this is intended to drill down into what you enjoy, what you dislike and what stance you take on prioritising them.
In what environment do you feel most comfortable?
Some people thrive when working in teams, while others consider themselves more effective when going solo. This question will involve explaining which scenarios play to your particular strengths, but not in the way you might think.
This is not just about preferred working practices; it also factors in explaining the situations which will make you relaxed, content and productive rather than on edge and stressed.
What academic subjects most interest you?
Your aptitude in particular subjects at school and university will definitely help you get a foot in the door when it comes to job applications, but in a strengths based interview you may be asked to discuss which areas grabbed your attention, irrespective of the grades you achieved.
How would you describe a good day?
This is another open-ended question, the vagueness of which may stump some people who are not prepared for it. You should try to talk about the things you can achieve in a 24 hour period that will make you feel most fulfilled.
While there may be a temptation to dazzle interviewers with tales of your work ethic and professional ambitions, remember that they are also trying to gauge your personality to see how you will gel with the rest of your colleagues if you are selected. Talking about the things you do in your down time, whether going to a comedy gig, taking on a climbing wall or building a scale model of the Millennium Falcon can all be relevant in this context.
Prepare For Your Strengths Based Job Interview Online
Want to be 100% prepared for your strengths based interview? We are happy to recommend InterviewGold; the leading online system which has helped thousands of job seekers win job offers.