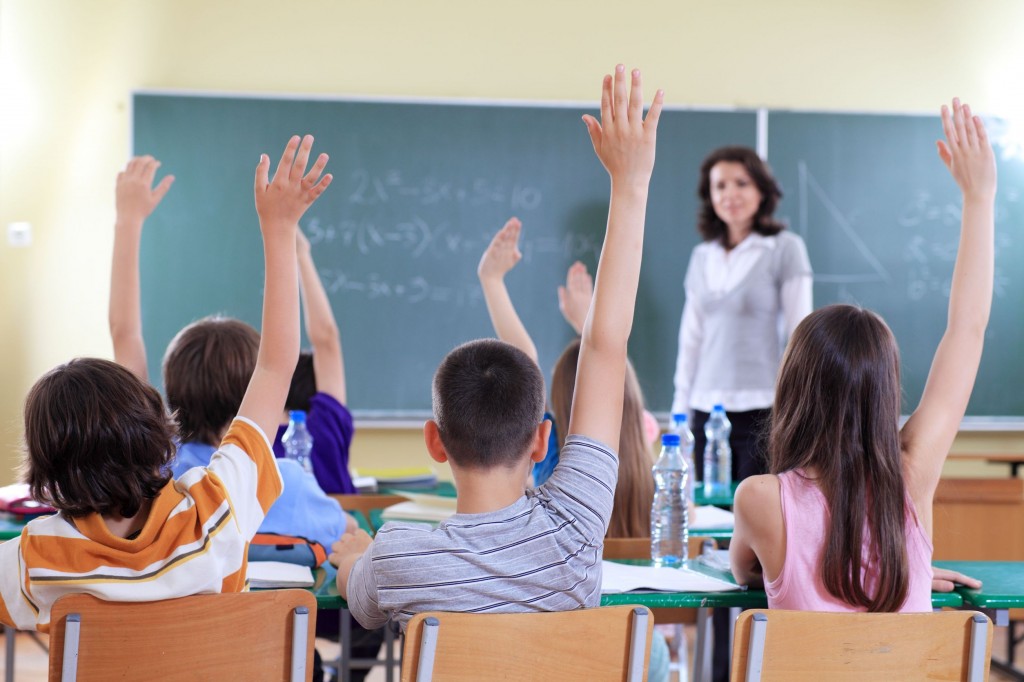 Being a teacher in the UK can be challenging and as we are seeing in 2023 core issues include, dealing with Covid-19, lack of funding, overcapacity and pressure on schools to hit targets. Time will tell if these are alleviated over the coming years as austerity ends and Government spending improves.
Notwithstanding, a career as a teacher can be a rich and rewarding one on so many levels. You are able to make a real and tangible difference to the life of your pupils both as a primary and secondary teacher. As part of the senior leadership team you can influence strategy and policy and you can have an impact at a whole school level.
In the UK, recruitment of teachers is a priority whether at Initial Teacher Education (ITE) level or as you progress to another school or even as a promotion into the senior leadership team. Perhaps the time is right for you to now become a deputy or headteacher. Whatever level you are at, you will need to pass the selection and interview process and answering interview questions successfully will be vital. This guide contains a sample of the types of questions you will encounter in teacher job interviews at all levels and helps guide you in how to answer and what to do to succeed.
Teacher Interviews 2023 UK: What to Expect
I consider the job interview to be the most important part in the job search process. It really is make or break and could be the culmination of months of effort on your part. You may have spent time creating a powerful CV or Resume, researching a variety of schools, applying for a number of jobs and been through the agency or application process. Finally, you have an invite to attend an interview and the last thing to do at this stage is make mistakes which can result in rejection.
Before you're offered your teaching post, you'll have to go through a selection process which will most likely include a formal interview. You should be given plenty of notice of your interview date although on occasion you may have an invite at short notice.
A top tip is to find out all about the interview process and this can usually be found on the school or employer website. The interview process can vary from one employer to another with some taking up a full day and others much shorter but here is what you should prepare for:
• Online or video based interview process or similar socially distanced
• A formal panel interview
• A trial lesson (not for SLT posts)
• Tests to include a written task, literacy test and/or subject related test
• A review of your documentation including qualifications
• A group task or discussion (Less likely now due to Covid-19 restrictions)
For more senior posts such as heads of department, deputy and headteachers you should also prepare for:
• Presentation – usually with the topic given to you prior to the day of the interview
Typical Teacher Interview Questions and Topics
As mentioned above, expect to be assessed using a variety of methods. Within the formal interview, written tests or presentation, expect an exploration of the core key result areas of the post which can include:
• Commitment to teaching and reasons for getting into teaching
• What you bring and how you can make a difference as a teacher
• Behaviour management, lesson planning and safeguarding
• Subject knowledge and the link with the values of the provider
• Prior experience both in and out of school and transferable skills and understanding of how these can be of value
• Understanding of current issues, policies and potential changes in education and teaching
Be Prepared for Teacher Competency Based Interview Questions
In addition, you should expect to be asked competency based interview questions exploring the core aptitudes and attributes you will be expected to bring including:
• Communicating and Influencing – not just in the classroom but also when dealing with parents or your colleagues
• Planning and Organising – especially lesson planning and managing a classroom
• Problem Solving – dealing with difficult situations including those related to safeguarding
• Decision Making – making the right decisions with regard to behaviour management situations
• Conflict Management – within the classroom or outside
• Creative Thinking and Innovation – how you can make your teaching engaging for all
• Developing Self and Others – related to continuous personal development
• Working Together (Team Work) – both within and outside of the school
If you are applying for a promotion to the SLT such as deputy or headteacher you should except questions exploring your leadership skills, your ability to lead and motivate and to deal with staffing and recruitment issues.
Primary Teacher (Key Stage 1-2) Interview Questions
If applying for a primary teacher post at KS 1 or KS2, you will find that the interview questions can vary between those traditional ones that crop up time and again to others exploring your ability to plan a lesson and manage a class. Here are some typical primary teacher interview questions – see how you would answer.
Sample Interview Questions for Primary Teachers
Considering the lesson you taught earlier today, is there anything you would change if you were to teach it again?
What do you consider to be your strengths in your subject knowledge? And what areas of subject knowledge need development?
How do you assess whether all pupils have understood a new topic?
Give an example of how you would question pupils to ensure that they have understood what you have taught.
How would you respond if a pupil was disrupting your lesson?
Based on your experience to date what are the main barriers to pupils learning?
* Questions taken from the InterviewGold Interview System. Click here for more question plus expert answers.
Secondary Teacher (Key Stage 3-5) Interview Questions
You will find a lot of similarities in terms of the recruitment process between primary and secondary and indeed some of the above questions may come up in your interview. However, with the later the key difference will be to do with chosen subject knowledge and you should expect questions exploring your reasons for choosing and others specifically curriculum related. In addition, teaching older pupils will bring additional in terms of behaviour management and safeguarding. Here are some typical secondary teacher interview questions – see how you would answer.
Sample Interview Questions for Secondary Teachers
How do you encourage both excellence and enjoyment in your classroom?
Tell me, what principles would you follow when dealing with pupils with special educational needs?
Let me give you a scenario: One of the pupils in your classroom is disrupting lessons and causing unrest among the rest of the pupils, based on your experience what do you think the most likely cause is and how would you address the situation?
How would you deal with conflict in the classroom between yourself and a pupil?
Tell us about a decision you made which improved learning for one of your pupils.
Tell me about a classroom situation or project where you had to apply an unusual level of creativity
* Questions taken from the InterviewGold Interview System. Click here for more question plus expert answers.
Senior Leadership Team (Head of Department, Deputy, Headteacher, Principal etc.) Interview Questions
As you progress into senior posts, not only will your responsibilities change the interview process will become much tougher. Your knowledge not just of policy and key issues will be explored but also your ability to direct and develop the school, to implement new policies, develop strategies, organise and implement the appropriate curriculum for the school and liaise with governing bodies and the local authority.
Sample Interview Questions for Senior Teacher Posts

What is it about your track record that makes you suitable for senior leadership?
We have a number of newly qualified teachers here at the school, some of whom are performing better than others. What initiatives would you implement to support these lower performers and how would you inspire them to become great teachers?
What steps would you take to ensure continuous quality of education in the light of reduced funding for our school?
What steps would you take to increase parent involvement with the school?
Tell us about a time when you had to influence a group of people in order to deliver a particular result.
Give an example which involved organising, leading or group activities and where the use of initiative on your part was vital.
* Questions taken from the InterviewGold Interview System. Click here for more question plus expert answers.
Get Expert Answers to Teacher Interview Questions
Arriving at the interview with the view that you can just talk through the application will not work, especially in the current environment. The secret to success in any interview is proper preparation and to make your interview preparation really easy I fully recommend InterviewGold for Teaching and Education interviews.
InterviewGold is the leading online interview skills training system which has helped thousands of candidates win jobs. It is tailored for interviews in the Education sector and includes interview questions, model answers and expert advice.
About InterviewGold

Online interview training for teacher interviews
Job specific – choose teacher training, primary, secondary or senior posts
Accurate interview questions and expert answers
Know what to say and how to say it
97% success rate, users get jobs