I consider the job interview to be the most important part in the job search process. It really is make or break and could be the culmination of months of effort on your part. You may have spent time creating a powerful CV or Resume, researching a variety of employers, applying for a number of jobs and been through the agency or application process.Finally you have an invite to attend an interview and the last thing to do at this stage is make some small mistake which loses you the job and puts you back at square one.
This article contains a sample of the types of questions you will encounter in teaching and education job interviews and for positions such as Teaching Assistants, Teachers of all grades, Head Teachers and Deputies.
What to Expect in Your Teaching or Head Teacher
Job Interview
Within the Education Sector today, you will more than likely be asked to take part in a Competency Based Interview usually in front of a panel or with an individual and will be asked a series of questions exploring your skills, qualifications and experience.
Most interviews will follow a standard structure which includes:
Introduction
Setting the Scene
Exploration
Selling
Closure
Questions will vary depending on the level of job you are applying for, the amount of experience you have and the recommended recruiting policy of the school or academy.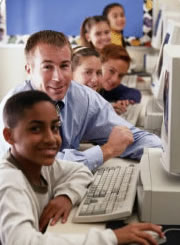 While it may seem like an impossible task it is possible to anticipate the questions you will be asked in jobs in Teacher interviews and these usually fall into the following categories
Training and Qualifications
In this category you should expect questions exploring your training and your understanding of best practice, governance and targets.
Teaching Skills and Experience
The interviewer will ask questions based on your experience as shown on your CV.
Core Competencies
This relates to key skills required such as your ability to have good time management, to work in or manage a team, to demonstrate effective communication, classroom management skills, lesson planning etc.
Personality and Motivation
Your reasons for applying or for choosing your subjects and how well you can manage classroom behaviour and difficult pupils.
For Head Teacher positions, you should expect questions exploring your leadership skills, your ability to motivate and develop your staff, your capacity to build relationships and your financial and operational management skills.
Expect 3-4 questions on each area along with questions relating to your understanding of issues facing the Education Sector and targets as they impact on your school, college or academy.
Interview Questions for Teaching / Head Teacher Jobs
How would you answer these questions?
Interview Question 1: "What steps would you take to increase parent involvement with the school?'
Interview Question 2: 'Tell me about a classroom situation or project where you had to apply an unusual level of creativity.'
Interview Question 3: 'Talk me through your ideas in relation to Behaviour Management and which techniques which you would favour.'
Interview Question 4: 'Tell me about a time when you had to influence a group of people in order to deliver a particular result.'
Interview Question 5: 'Give an example from your spare-time activities which involved organising, leading or group activities and where the use of initiative on your part was necessary."
Interview Question 6:(Head teacher) 'How would you describe your leadership philosophy and describe a time when you have been able to use it effectively to develop your teaching staff.'
* Questions taken from the InterviewGold Interview System.
How to Succeed In Teacher and Education Interviews
Arriving at the interview with the view that you can just talk through your CV will not work, especially in the current environment. The secret to success in any interview is proper preparation and to make your interview preparation really easy I fully recommend InterviewGold for Teaching and Education interviews.
InterviewGold is the leading online interview skills training system which has helped thousands of candidates win jobs. It is tailored for interviews in the Education sector and includes interview questions, model answers and expert advice.
About InterviewGold

Online training for Teacher Interviews
With Questions and Model Answers
Video tutorials and practice interviews
Interactive mock interviews
Content specific to your job
92% success rate, 97% recommend
Excel in any job interview